LOOKING FOR TOTAL HOME CINEMA EXPERIENCE - NOT JUST EQUIPMENT?
A

t A-I Home Cinema Solutions we have the unique ability to offer you a customized turnkey package that will give you and your family years of trouble free enjoyment.
We also sell at very competitive prices a large range of quality Home Theatre, HiFi and Sangean Digital Radio (DAB+) products.
As an experienced electronics engineer and passionate Home Cinema expert my organisation can provide you with a quality home cinema and hi-fi audio experience to suit your space, lifestyle and budget. Who would you rather buy from, an expert or a general retailer?
Our home base is in Strathmore-Essendon in North-West Melbourne and we also have an office in Moonee Ponds. Suburbs like Coburg, Glenroy, Pascoe Vale, Airport West, Tullamarine, Ascot Vale, Brunswick are all within 10-15 minutes travel from our location.
AdvancedĖIntegration Home Cinema Solutions provides all the products and services required in order to ensure you get the best solutions you deserve including: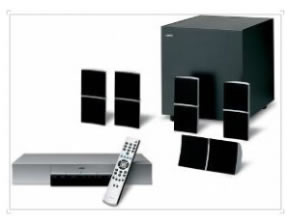 A complete range of consultation and installation services
Home Automation solutions
Home Theatre packages including home delivery and installation
Direct to public Online sales of Home Theatre products, spare parts like projector lamps and a full range of custom install products
Complete range of Sangean products
Is a home cinema out of your budget range?
We can help you create that fantastic home theatre experience in many ways without blowing a tight budget by recommending a good value out-of-the-box home theatre package or proposing an economic and efficient upgrade of your existing HiFi and home theatre equipment.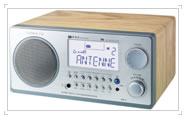 What about radio then?
We havenít forgotten about listening to the radio! Sadly, many home theatre packages and home cinema implementations do not come with a good AM and FM reception. We have the solution be it adding a Sangean radio in the house, adding a Sangean DAB+ tuner to the Home theatre system or installing a special Sangean AM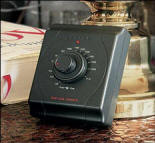 antenna that will give you good AM reception even in your rural holiday cottage.
Why adding a Sangean Radio?
Sangean is the world's largest and longest established specialist manufacturer of quality radios (more on Sangean here). Their range includes multi-band world and travel radios, personal and utility radios as well as portable, internet and clock radios. Sangean is also a world leader in the exciting new area of Digital Radio Plus (DAB+ Digital Audio Broadcast). With reception second to none teamed up with superior sound quality and ease of use - your radio never sounded so good. Click here for the latest Sangean products and prices
AM Reception and Antennas
For AM reception we have also carried out some very exciting tests of C.CRANE's Twin-coil Ferrite AM Antenna. In our tests the AM radio reception has improved dramatically with this antenna. This is the perfect product whether you are living in a country area or in the city and need to improve your AM radio reception on your favourite radio station. Also, if you live in a bush fire 'prone' area and need stay in touch with the situation on critical days, this AM antenna will assist. If you want to learn more about AM reception and antennas please check out our AM Antennas & Reception page. To purchase one click here.
Digital Radio Plus (DAB+), Internet radio, Bluetooth
Other considerations for radio listening are internet radio, pod-casts and the new Digital Radio Plus (DAB+) system. Even radio listening and the technology choices we have to make to get the best is getting complicated. We have many years of informed experience with all forms of radio communication, reception, tuners, antennas, internet-broadband etc. Please contact us for advice about picking the right solution. There are always new products with better performance and more features. A good example is the recently introduced Sangean DDR-66BT which is a tabletop radio with DAB+, FM, Internet and Bluetooth.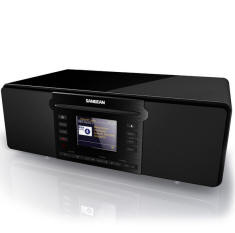 Please read the Digital Radio Plus page information or email us for further information.
---
Contact us?
It is easy to access our services as we offer a one hour free no obligation visit to your home1 (in the Melbourne Metro Area). During this hour we will consult on the best possible solution to suit your family's circumstances.
Our commitments to you are,
Maximised family home cinema experience
Free one-hour, no obligation consultation
Pre-wired now for future hassle free installation
Excellent value at the best price possible
Full personalized after sale service & guarantee
Our products and packages include quality equipment from Marants, Denon, Jamo, Canton etc.

If you are planning forward but donít want to invest in a complete home cinema and/or home automation system just yet we can pre-wire your home with our structured cabling solutions to prepare for your next/future home entertainment and home automation requirements.

Take the first step in Home Cinema Enjoyment by calling our organisation on +61 [03] 9382 0366 to organize a no obligation in home consultation. We look forward to giving you the personalized service you deserve. If you live in the 3041 post code area you can also ask for a home demonstration of a Sangean Digital Plus Radio.

1 Within 20kmís radius from our Strathmore address

2

Free consultancy over the phone is at AIHCS's discretion but normally limited to 5 minutes.

News/updates:

2016-05-31:

The contact us page updated as the email forms are no longer working. Please email us directly

240910: Room Acoustics improvements: The Audyssey Sound Equalizer, MultEQ XT, enables home theatres to sound the way they were intended in every seat by removing the distortion caused by room acoustics. Read more here